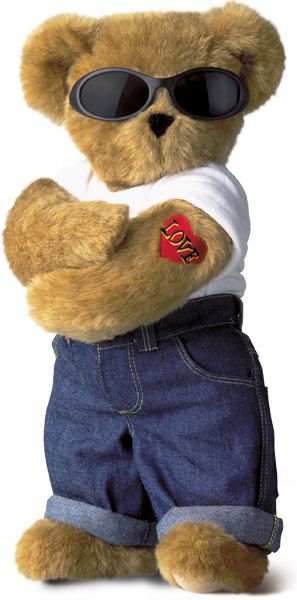 For what I'm worth
Name: nuckDown
Location: Quezon City, Philippines
It'll be a lot more fun if we talked, ne?
ODDERS online
[Benedict] Kenzo
[Brian] Kugel
[Dennis] Benchboy
[Dennis] Goonie
[Francis] Bocceli
[Glendel] Ledneg_20
[Henry] Econ_Major
[James] Garppp
[Janssen] VillageVoice
[Jio] Jioxicillin
[Joems] Proximus
[John Rae] Tennister
[Lui] SunGod
[Marvin] Overboard
[Nathan] Ice_Knight25
[Paolo] Toinks
[Paul] Stolich
[PJ] Ducky
[RC] RcCola
[Rommel] Mravel22
[Sonny] Ajman
[Stan] Bruder_John
[Zeki] Jagard
I said it before, now you'll hear me again
December 2003
February 2004
March 2004
April 2004
May 2004
June 2004
August 2004
December 2004
January 2005
April 2005
The voices from beyond said...
Tuesday, May 18, 2004
How does that Semisonic song go again?
Current mood: Sleeeeeepy
Current music: Semisonic - Chemistry

Zoinks said my blog looked stressful with its template.

/me looks at blog

Honga no, nakakarindi rin.

Looking back, I chose that template when I was at the peak of stress. I suppose my blog template choice reflected that. To wit,
"Shet, ok na kaya yung presentation namin sa flash?"

"Hmmm...lagyan ko kaya ng animated gif 'tong template na mukhang nips din?"

"OMG, di pa ko gumagawa ng paper for Humanities!"

"Oh, these colors would look just dandy for my comments page."
Now that I'm at my most benign in terms of academics (no, wait, I still have that dang paper for Humanities), this template looks appropriate. And someone like me who likes to post pictures in entries should use a clean-looking canvas. Oh diba, magpasahanggang sa blog eh chem parin ang nasa utak. Hokie lang. Comments e la vouz? (yuh yuh, i know. just ride along.)
|

Rx

Monday, May 17, 2004
Spirited away

Current mood: Contemplative
Current music: Garbage - Special




I'm bored. Random pic from my webcam album. Sunny, ain't it?

Still searching.
Squinting gives me tunnel vision.

A new day has yet to come.

Still searching.
|

Rx

Monday, May 10, 2004
Party Pills for Partyphiles!

Current mood: Creative
Current music: Alisha's Attic - I Am, I Feel

Pills. Strobe lights. What's the difference?

I stumbled upon this template and fell in love with it immediately. Comments are highly appreciated.

And nooo, I ain't talkin bout E. I value my brain.

|

Rx


Like opening old photo albums

Current mood: Bored
Current music: Britney Spears and Madonna - Me Against The Music

Transferred select entries from my past blog. I just noticed that I made the most entries in March, when I first joined contingents. You can read them in the Previous Dispensing Records.

Something's wrong with Haloscan nowadays, tag not allowed daw yung script type chorva. 'Tas pati yung tag board nagloloko. Help?

|

Rx

Tuesday, May 04, 2004
Fyro's Techniques

Current mood: Fugly (Amos Hart-ey)

Current music: Chicago Movie Soundtrack - Mister Cellophane

I'm a head-turner. I can make your head turn 360 degrees a la Exorcist.

That's how I perceive myself right now. Blame it on recent events. Times like these call for I'm So Pretty moments like the wink-nudge bit that I mentioned in my previous journal. I get it, Mother Nature, I'm not whammy. My chinky eyes aren't Deither enough like Marvin's. I'm not buff and SMK like Kuya Zeki and Glendel. I pale in comparison to Paul and Francis' sophisticated diva flair. My command of the English language is severly limited to what I hear and read unlike Dennis. I possess a free spirit, but it's not as readily observed as James', Pao's, and Nathan's. I do not have the necessary faculties to tackle a sociopolitical discourse unlike Janssen and RC. Topz, Henry, Arrjae and PJ's witty repartee are always delivered at the right moment, whereas I often have to settle to esprit de l'escalier and chuckle by my lonesome. I envy Rommel for being able to get it when he wants it from whom he wants it from. My experiences are far too juvenile to be a decent adviser like Joems, Goonie, and Papu. I cannot mingle with few words and live to see another gimmick day like Sonny and Jio. I'm not exactly a groupie - I function better not as a leader in a group but as a follower working alone (bad for my resume). My stage fright is directly proportional to audience size. In contingents, I talk a lot more when I can manage to isolate you in one corner where you can't escape, where I'm safe from a big group's zone of influence. For me, there is no strength in numbers. Quite the opposite. I get weaker, overpowered, overwhelmed. I am, after all, from the start and ever will be, a loner.

Where did my mojo go? Who do voodoo? You do? Do me.

Ironic. I reported about aesthetic surgery for summer class. They say that beautiful eyes have a visible skin flap on their eyelids, and this can be achieved by blepharoplasty. I totally absolutely positively point to my skinflap-less eyelids my being unattractive. Are there surgeons who charge on an installment basis?

Ugh.


Nerd Alert: According to the latest astronomical predictions, there will be a lunar eclipse later, 3:00-ish. C'mon boys, it's a race to ask me out for an astronomical observatory date. Better hurry before the moon's trajectory heads for the earth's umbra. *imagines bespectacled gay geeks scrambling to call me, hihihi!*

In the moonlit sky, everybody's showing off their pyrotechnics, while I'm still toying with my lusis and watusi.

|

Rx