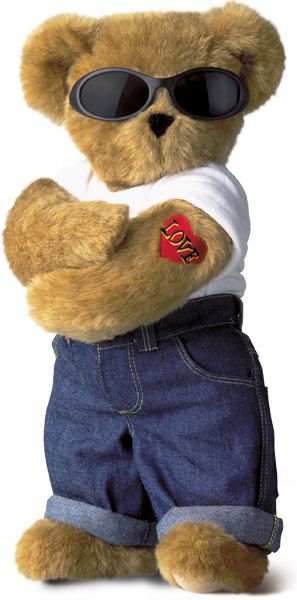 For what I'm worth
Name: nuckDown
Location: Quezon City, Philippines
It'll be a lot more fun if we talked, ne?
ODDERS online
[Benedict] Kenzo
[Brian] Kugel
[Dennis] Benchboy
[Dennis] Goonie
[Francis] Bocceli
[Glendel] Ledneg_20
[Henry] Econ_Major
[James] Garppp
[Janssen] VillageVoice
[Jio] Jioxicillin
[Joems] Proximus
[John Rae] Tennister
[Lui] SunGod
[Marvin] Overboard
[Nathan] Ice_Knight25
[Paolo] Toinks
[Paul] Stolich
[PJ] Ducky
[RC] RcCola
[Rommel] Mravel22
[Sonny] Ajman
[Stan] Bruder_John
[Zeki] Jagard
I said it before, now you'll hear me again
December 2003
February 2004
March 2004
April 2004
May 2004
June 2004
August 2004
December 2004
January 2005
April 2005
The voices from beyond said...
Saturday, August 14, 2004
Random Tissue Thoughts...
Current mood: Sleepy...
Current music: Catch Me If You Can on HBO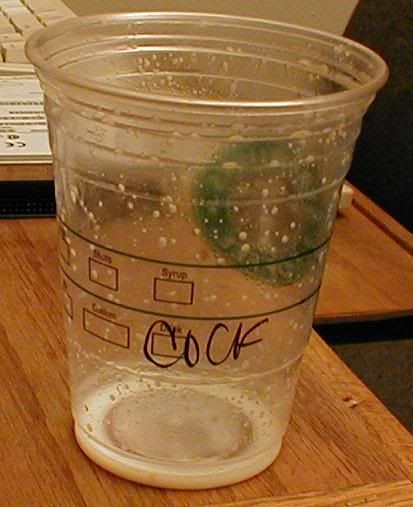 13th of August, Friday. Starbucks UN Avenue. Arrival: 10:21 p.m.
Agenda: Review for impending Instrumental Methods of Analysis (Pharmaceutical Chemistry 36) lecture exam, which is on the next day. Tried calling birthday boi Benchboy. Number cannot be reached. Huh. Must be some crashing party they have there. Tried other numbers of friends. I seem to be...marooned. Quick, grab a sheet of tissue paper and entertain yourself, before you start poking around strangers for attention.

Here are the coffee-and-cramming inspired scriptures written therein:

-- I am a passing fancy...but then, so are they!
-- marooned, armed only with a hilighter and a latte with extra espresso shot!
-- If you're still reading this, talk to me... I don't bite hard :)
-- Apartment Bliss step #1: Eliminate gay, nouveau-stelle roomie!
-- My glans/G-spot/clit is in my head. Stimulate it!
-- A caffeine high is terrible when wasted alone...
-- Current Sbucks OST: Norah Jones - I've Gotta See You Again (cosmic joke?)
-- (points to stain) <== coffee stirrer stain
-- gotta buy new hilighter...
-- Next Sbucks OST: Norah Jones - Shoot The Moon (cosmos condescending?)
-- I would like to believe that I am NOT flambuoyantly conspicuous, just plain fabulous.
-- Come to think of it, I haven't seen nuns in any gourmet coffee shop...
-- The only Zen I find in Starbucks is the Zen I grace it with. Ergo, I should get a discount.
-- (draws a figure) Caffeine Boy! -cousin of the late Migraine Boy - died of brain cancer (resembles a dickhead)
-- PhP 115 + 29 (30?) = 144
-- I just spent PhP144 and 1 1/2 hours doodling! Progress: 5%!
-- GOTTA HUSTLE, BOY!
-- Change that! Highly toxic! Approach with caution! Waah!
-- Oh no, I yawned!
-- Yawn Count = 3 First yawn = 11:55
-- Stretch Count = 4 First stretch = 12:30
-- My passing fancy just passed my fancy...
-- ...mmm, he smells nice... here he comes again!
-- The "Look good, Feel good" principle applies
-- Cute Guy Count = 1 (that's me)
-- Apartment bliss is an impossible dream....
-- Norah Jones marathon! OST - Lonestar...
-- OST -- Don't Know Why (of course!)
-- Crying lil boys and girls break my <3 (sob!)
-- In the gay universe, I am an OUTLIER. Am I not gay? Gotta call She-Ra.
-- Good progress!! :)
-- Coffee's gone cold...
-- Eyes starting to droop... colder...
-- OST: Feeling The Same (true!)
-- It was just the season...

Rain seemed so cease. Starbucks closing. Departure: 2:30. Total study time = more than 4 hours. Assessment: I'm doomed.

Is what I wrote in tissue reflective of who I am? I don't wanna think about it. Remind me to show you the said tissue when we meet.

|
Rx